The Halton Regional Police Service (HRPS) – 2 District Criminal Investigations Bureau (CIB) has laid several charges after the arrest of a suspect who was unlawfully at large.
On March 9, 2023, the Ontario Provincial Police (OPP) - Repeat Offender Parole Enforcement (ROPE) Squad attended a residence in the area of Dundas Street West and Sixth Line in Oakville and arrested a suspect who was unlawfully at large as a result of parole violations.
A Criminal Code search warrant and Controlled Drug and Substances Act warrant were executed at the residence by members of the HRPS - 2 District CIB and the following items were seized (see attached photo):
A half-kilogram of cocaine
Prepackaged cocaine (approximately 3 ounces)
Cutting agent
Multiple scales
Approximately $40,000 in bundled Canadian currency
12 rounds of hollow point ammunition
Loaded Glock 19 – 9mm handgun
2 over-capacity extended magazines (30 round and 15 round)
Multiple cellular phones
Mohammad Hassani (26) of Oakville has been charged with:
Unauthorized Possession of a Prohibited Firearm
Possession of a Firearm Knowing its Possession is Unauthorized
Possession of Firearm Contrary to a Prohibition Order
Unauthorized Possession of Prohibited Device (2 counts)
Careless Storage of a Firearm
Possession of a Prohibited Firearm with Ammunition
Possession of a Weapon for Dangerous Purpose
Possession of Property Obtained by Crime Over $5000
Possession of a Controlled Substance for the Purpose of Trafficking – Schedule 1
Hassani was held in custody pending a bail hearing.
This collaborative effort between police agencies has resulted in a dangerous repeat offender being taken off the streets and once again put behind bars.
Anyone with information regarding this investigation is asked to contact the 2 District Criminal Investigations Bureau at 905-825-4777 ext. 2216.
Tips can also be submitted anonymously to Crime Stoppers. "See something? Hear something? Know something? Contact Crime Stoppers" at 1-800-222-8477 (TIPS) or through the web at www.haltoncrimestoppers.ca.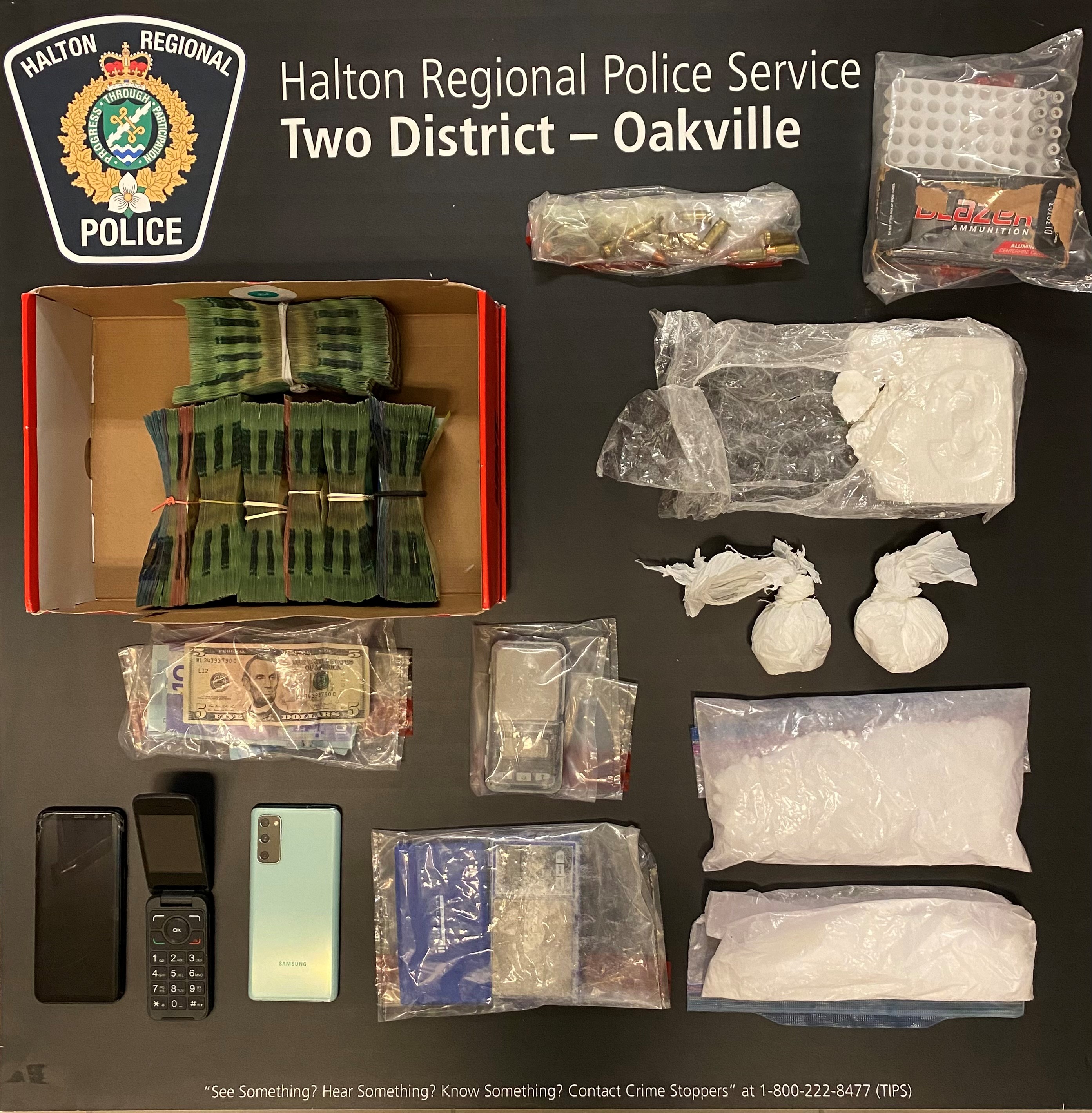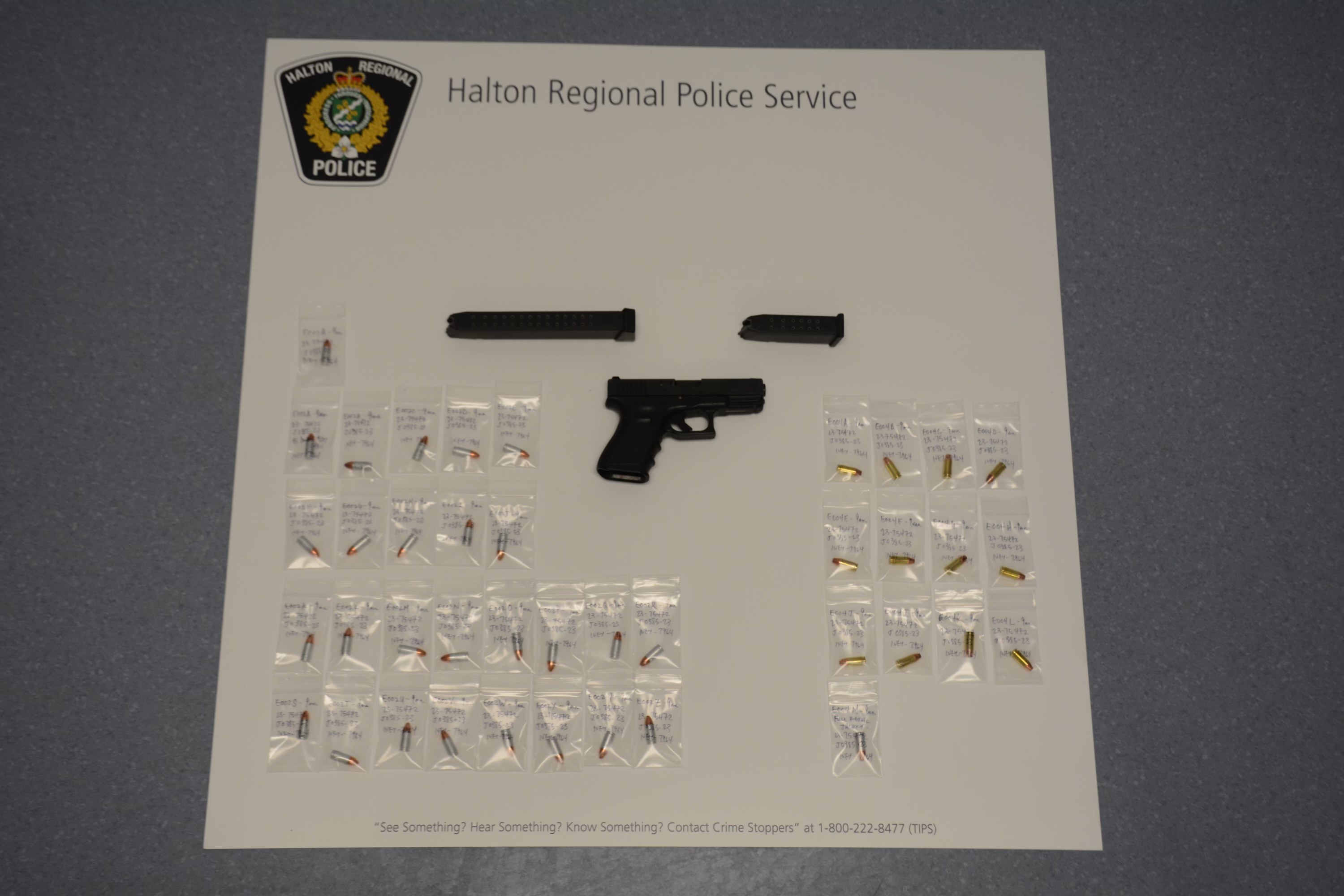 Media Inquiries:
Halton Regional Police Service
Media Relations bas
905-825-4899
Email: corpcomm@haltonpolice.ca