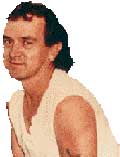 Posted on Monday, April 20, 1987 01:30 PM
On the evening of Monday, April 20 1987 MacNeils brutally beaten body was discovered in a rural area near the village of Kilbride approximately 33 km. northeast of Hamiltons city core.
Mr. MacNeil, age 40, 5 2', 113 lbs. was a Hamilton, Ontario resident. In 1986 and 1987, MacNeil lived in Rio de Janeiro Brazil. It is believed that MacNeil became involved in the illicit drug market.
MacNeil was last seen alive on the evening of Good Friday, April 1987 in Hamilton. MacNeil was operating...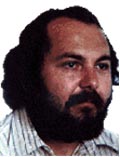 Posted on Saturday, April 21, 1984 01:30 PM
On April 21, 1984 the body of William McIntyre was discovered inside his Oakville apartment. A post mortem examination revealed that the deceased died as a result of a gunshot wound to the head. Mr. McIntyre was a police officer with the Ontario Provincial Police. Corporal McIntyre was the supervisor of a plain clothes investigative unit. It is unknown if Mr. McIntyre's death is related to his duties as a Police Officer.
If you have any information on this case, please contact the HRPS or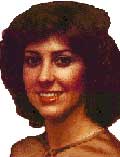 Posted on Sunday, September 26, 1982 01:30 PM
On Sunday, September 26, 1982, at approximately 9:30 p.m., Delia Adriano, 25 years, was last seen walking towards the side entrance to her home on Wildwood Drive in the Town of Oakville, Ontario, where she had been dropped off by a friend. Later the same evening at approximately 10:30 p.m., witnesses reported hearing a woman screaming in the area of Wildwood Drive and Slade Crescent. A young woman fitting Delias description was observed being forced into a dark sub-compact vehicle by a male suspect....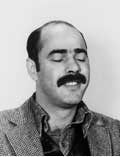 Posted on Sunday, September 21, 1980 01:15 PM
On August 21, 1980 at 11:45 p.m. the body of Charlie Melo was found on Third Line north of the QEW, Oakville, Ontario. Mr. Melo had been shot in the head and his body dumped on the side of the road. Investigators learned that Mr. Melo had received a telephone call at 10:22 p.m., and this prompted him leaving his Toronto residence. Mr. Melo grew up and spent all of his time in the downtown area of Toronto. Mr. Melo was known to police and frequented cafe and shops in the College Street area of Toronto.
If...
Posted on Friday, September 28, 1973 12:15 PM
On Monday, August 10, 1973, the victim, Pauline Ivy Dudley, 17 years of age was dropped off at her parents residence on Lakeshore Road in the Town of Oakville. Investigation revealed that she spent some time with her mother and left the residence at approximately 10:00 p.m. Pauline had indicated that she was going to return to her residence located on the Third Line, R.R. # 1 in the Town of Milton, where she lived with her boyfriend. Pauline was not seen again.
On August 28, 1973 the clothed body...