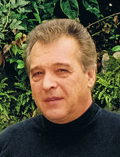 Posted on Wednesday, February 21, 2007 01:45 PM
At 9:50 am on Wednesday February 21st 2007, police were called to Dublin Line south of #5 Side Road in the Town of Milton. Raymond Michael Venerus was found shot to death, lying on the ground outside his motor vehicle which had been left idling.
Ray Venerus was a long-time Milton resident who over the past several years operated several local businesses.
Investigators are appealing to the public for help and any information that can assist in identifying the person or persons responsible ...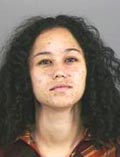 Posted on Thursday, August 29, 2002 01:45 PM
On August 29 2002 the naked body of 19 year old Kimlyn Tolgyes was found in Kerncliffe Park on Kerns Road in Burlington. A post mortem examination revealed the cause of death to be blunt force trauma to the head.
Kimlyn Tolgyes was transient and resided in downtown Hamilton. Kimlyn was last seen alive late on the 23rd or early on the 24th, August 2002 in the area of Main Street and Grant Street in Hamilton.
If you have any information on this case, please contact the HRPS or Crime Stoppers.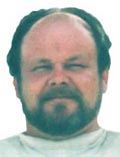 Posted on Friday, May 17, 2002 01:45 PM
Halton Regional Police Service Homicide Unit investigators are still seeking anyone with information regarding the death of Paavo (Paul) Henttonen whose body was discovered Friday morning May 17th, 2002 in his apartment in Georgetown.
Police have released information regarding the deceased man's pickup truck and attached to this release is a poster with the relevant information. Although a post mortem was conducted investigators are not releasing the cause of death at this time.
Halton...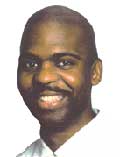 Posted on Thursday, December 31, 1998 01:45 PM
At 10:30 a.m. on December 31, 1998, police were called to a farmhouse on Trafalgar Road just north of Derry Road in the Town of Milton. A relative of the property owner was walking in an unworked field and came across a body.
Detectives from the Homicide Unit responded to the scene and treated the discovery as a suspicious death. The body was in a frozen state which delayed an immediate post mortem examination.
Further investigation identified the body as being Mr. Anderson who had been reported...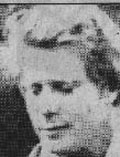 Posted on Thursday, November 26, 1992 01:30 PM
On Wednesday, November 26 1992 at approximately 1:55 a.m., a lone male gunman entered the rear door of a restaurant/bar known as the 'Naked Turtle', 645 Plains Road East in the City of Burlington. The suspect demanded money and while the robbery was in progress, a patron of the establishment, Mark Nimz, 35 years of age, interceded and was shot by the suspect.
The suspect is described as male, black, 24 to 30 years of age 5 6' tall, pudgy face, nose is flat and wide. No facial hair observed.
The...