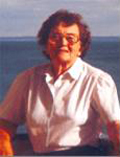 Posted on Friday, March 05, 1993 12:00 AM
Ms. Ferris was reported missing when she did not show up in London where she was to visit friends. Her apartment was found secured with her purse inside. Her vehicle was parked in the underground at her building. Extensive investigation failed to uncover any information regarding her disappearance.
If you have any information on this case, please contact the HRPS or Crime Stoppers.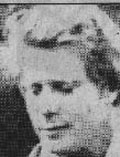 Posted on Thursday, November 26, 1992 01:30 PM
On Wednesday, November 26 1992 at approximately 1:55 a.m., a lone male gunman entered the rear door of a restaurant/bar known as the 'Naked Turtle', 645 Plains Road East in the City of Burlington. The suspect demanded money and while the robbery was in progress, a patron of the establishment, Mark Nimz, 35 years of age, interceded and was shot by the suspect.
The suspect is described as male, black, 24 to 30 years of age 5 6' tall, pudgy face, nose is flat and wide. No facial hair observed.
The...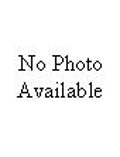 Posted on Tuesday, July 28, 1992 12:00 AM
OBERLE was boating on Lake Ontario with two other adults when their boat sank. They were approximately 6 miles from 50 Point. OBERLE was the only one not rescued and is presumed to have drowned on Lake Ontario.
If you have any information on this case, please contact the HRPS or Crime Stoppers.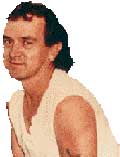 Posted on Monday, April 20, 1987 01:30 PM
On the evening of Monday, April 20 1987 MacNeils brutally beaten body was discovered in a rural area near the village of Kilbride approximately 33 km. northeast of Hamiltons city core.
Mr. MacNeil, age 40, 5 2', 113 lbs. was a Hamilton, Ontario resident. In 1986 and 1987, MacNeil lived in Rio de Janeiro Brazil. It is believed that MacNeil became involved in the illicit drug market.
MacNeil was last seen alive on the evening of Good Friday, April 1987 in Hamilton. MacNeil was operating a...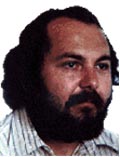 Posted on Saturday, April 21, 1984 01:30 PM
On April 21, 1984 the body of William McIntyre was discovered inside his Oakville apartment. A post mortem examination revealed that the deceased died as a result of a gunshot wound to the head. Mr. McIntyre was a police officer with the Ontario Provincial Police. Corporal McIntyre was the supervisor of a plain clothes investigative unit. It is unknown if Mr. McIntyre's death is related to his duties as a Police Officer.
If you have any information on this case, please contact the HRPS or