Posted on Friday, November 29, 2019 12:00 AM
On 25 November, 2019, two unknown male suspects attended the Sunglass Hut located at 240 Leighland Avenue (inside the Hudson's Bay) and stole 59 pairs of sunglasses with a total value of $20,610.00. They made their getaway in a silver coloured Acura RL.
Suspect #1: Male white approximately 6' tall and 190lbs., wearing a black coloured jacket with a black sweater underneath, blue jeans, black shoes and a black coloured toque. He was carrying a black duffel bag with a yellow strip on the side.
Suspect...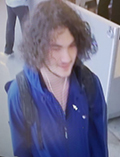 Posted on Monday, October 07, 2019 12:00 AM
On Wednesday the 26th of August, 2020, at 7:35pm, a lone male suspect attended the Shoppers Drug Mart located at 4524 New Street in the City of Burlington selected 1 bottle of cough syrup removed the item from the packaging and concealed it within his clothing. The male suspect was confronted by management however denied having the item and quickly left on foot making no attempt to pay for merchandise. The same male suspect is responsible for other thefts at this location as well as a recent theft...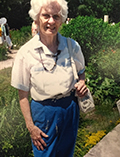 Posted on Tuesday, July 05, 2016 07:00 AM
Halton Regional Police are seeking assistance in locating Helen ROBERTSON a 79-year old female with Alzheimer's. She was last seen at her residence in Burlington on the afternoon of July 5 2016. An extensive ground and aerial search with helicopter assistance has been conducted. However she is known to walk long distances and could be outside of the Halton area by now. Police are concerned for her well-being given her age medical condition time missing and the warm weather.
If you have any information...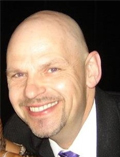 Posted on Tuesday, September 30, 2014 12:00 AM
Police are seeking help from the public to locate 50 year old Janis OZOLLAPA who was last seen at his workplace on Weeping Willow Drive in Oakville Ontario on September 30 2014 at 2:00 p.m.
OZOLLAPA left in his vehicle a 2002 black Chevrolet Avalance with a personalized licence plate 'OZOLLAPA'. The vehicle was recovered by members of the Halton Regional Police Service shortly after noon on October 10 2014 in a parking lot behind a business at 157 Cross Avenue opposite the Oakville GO station.
Ozollapa...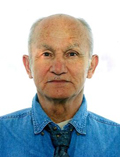 Posted on Monday, November 05, 2012 12:00 AM
Halton Police are seeking the assistance of the public in locating a missing 76 year-old Burlington resident.
John ANTIC left his residence last Monday November 5 2012 and has not returned home since. It is believed the missing person dined at a Niagara Falls restaurant on that Monday November 5 but he has not been seen or heard from since. He is believed to be on foot. The Halton Police wish to locate him and verify that he is safe.
John ANTIC is described as a white male 5'10' tall with a thin...