Our Media Relations Officers are the official spokespersons for the Halton Regional Police Service and act as the primary liaisons between the police service and the media.
Communications for emergency and major incidents
Whenever feasible, the Halton Regional Police Service will provide information to the public on emergencies and major incidents. Such information is released through direct notification to media agencies and postings to our website and Twitter account. If necessary, the information will include alert or warning messages and instructions.
The immediate release of information will be dependent on public, victim and officer safety concerns as well as investigative integrity.
Are you a member of a media outlet and have an inquiry?
For media inquiries, please call 905-825-4899 or email CorpComm@haltonpolice.ca.
Hours of availability are Monday to Friday 8 am to 4 pm.
For after hours requests, please contact the on-duty Staff Sergeant for each district.
Oakville: 905-825-4777 ext. 2210
Burlington: 905-825-4777 ext. 2310
Milton and Halton Hills: 905-825-4777 ext. 2410

Posted on Thursday, May 04, 2023 12:38 AM
On the evening of May 3rrd, 2023 a number of local residents with children congregated at Burlington Central School for a school theatre event. At approximately 5:30 pm a local resident stopped in the driveway to allow their 8 year old child to exit the vehicle and enter the school. As the child crossed the driveway towards the east entrance doors, they were struck by a white SUV, exiting the lot. The SUV exited the lot without stopping, and turned westbound on Baldwin Street.
The child was...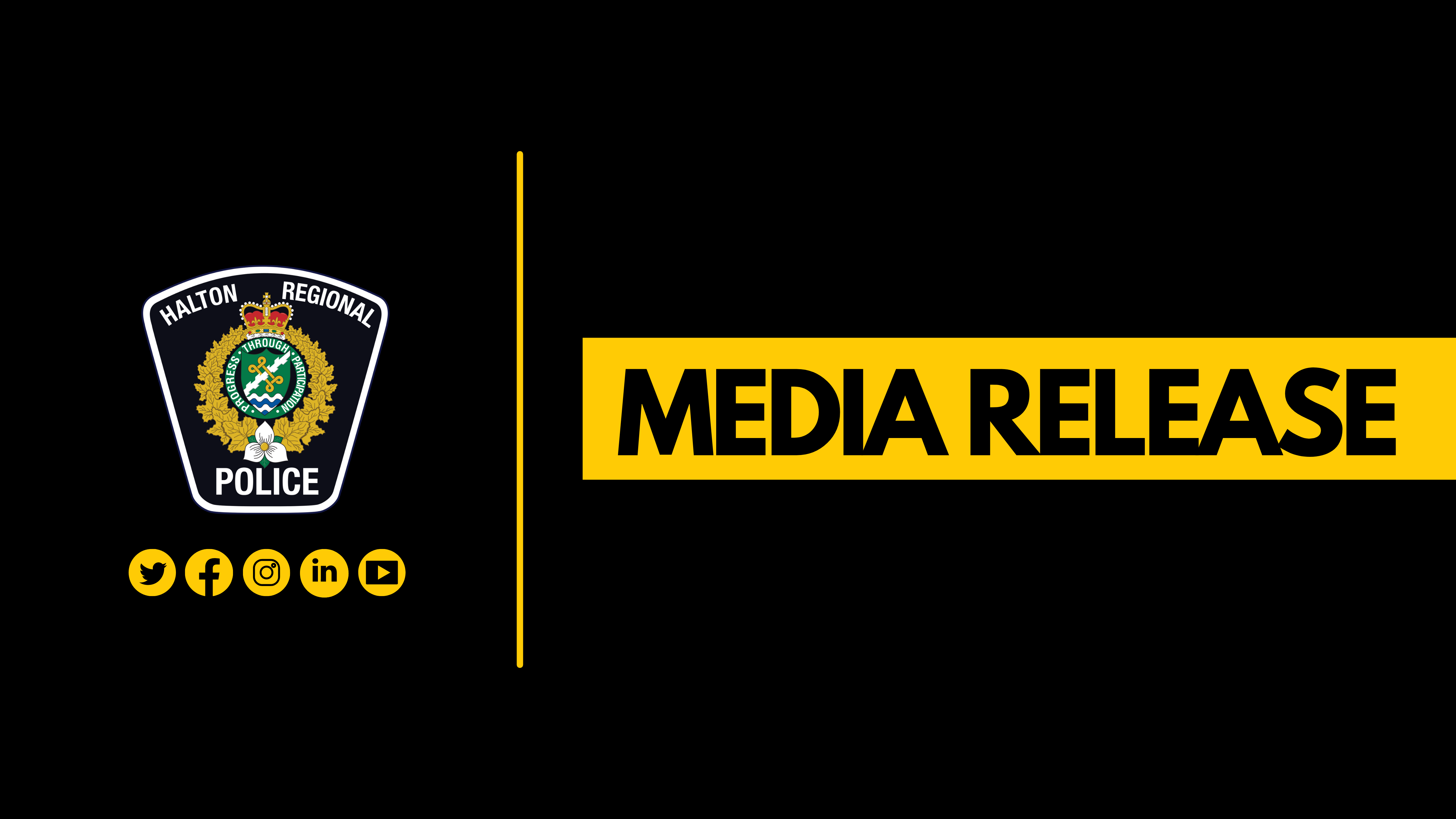 Posted on Wednesday, May 03, 2023 11:38 AM
- Opportunity for youth to share unique ideas and perspectives on policing in Halton Region -
Oakville, ON – This National Youth Week, the Halton Regional Police Service (HRPS) is excited to announce that its Youth Advisory Council (YAC) is now accepting new applicants for the 2023-2024 school year.
In recognition of the impact youth have in the community, not only among their peer groups but in using their voices to bring about positive change, HRPS created its Youth Advisory Council (YAC) in...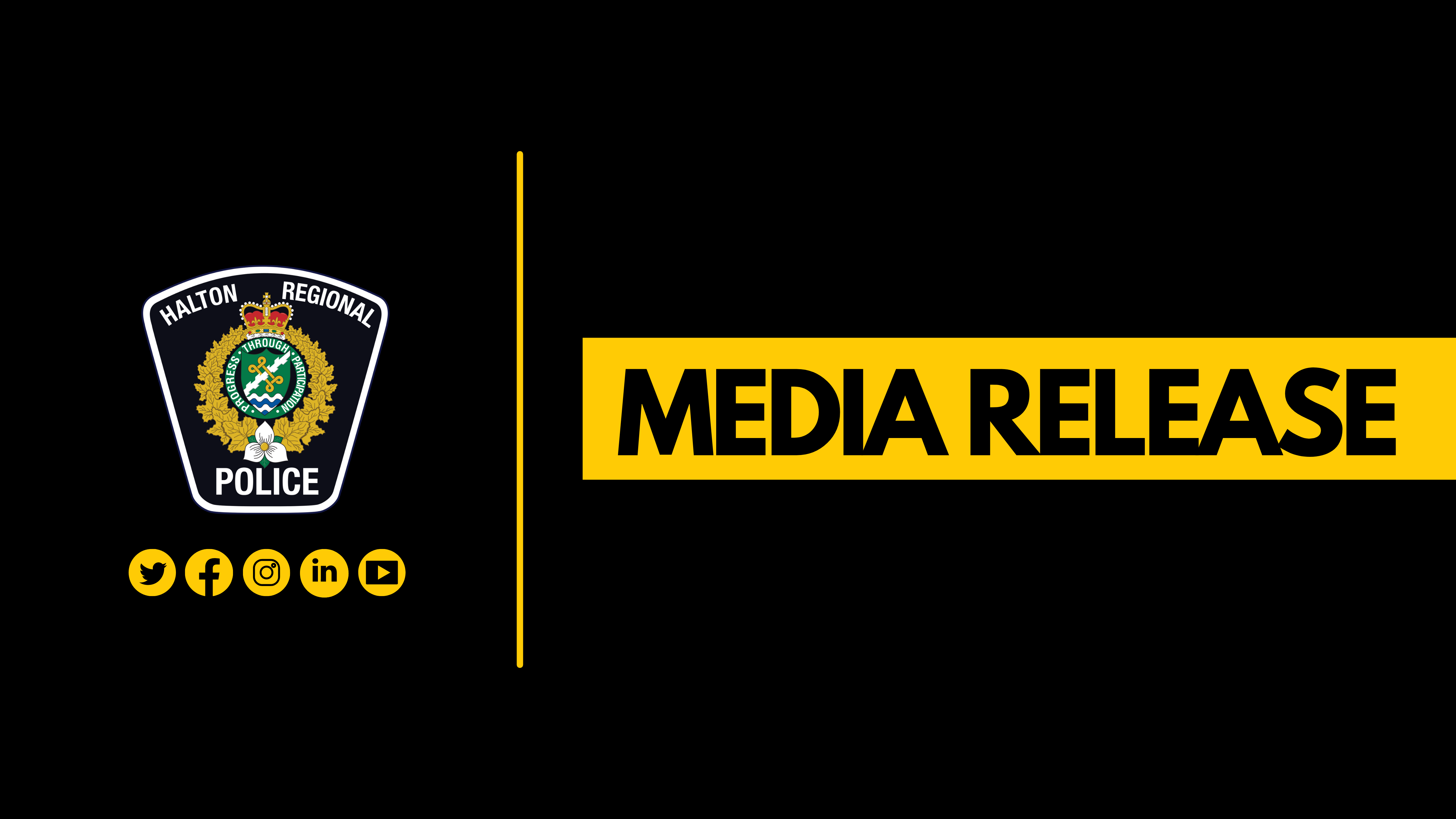 Posted on Tuesday, May 02, 2023 09:30 AM
-Free celebration of policing includes activities and entertainment for all ages-
Following a three-year pause due to COVID-19 pandemic, the Halton Regional Police Service (HRPS) is excited to announce that it will be hosting its 21st Police Day on Saturday, May 13, 2023. The free, family celebration of policing will take place rain or shine from 12:00 p.m. until 4:00 p.m. at Police Headquarters, located at 2485 North Service Road in Oakville.
Police Day offers visitors of all ages a unique...
Posted on Tuesday, May 02, 2023 07:59 AM
UPDATE:
The Halton Regional Police Service (HRPS) – Internet Child Exploitation Unit (I.C.E.) has laid additional charges in relation to the below investigation in-which the accused was involved in luring children over the internet.
Further investigation has determined that the accused (who has remained in custody since his arrest on January 5, 2023) had been luring children online from locations across the world. The accused recorded children performing sexual acts and would often pay them for...
Posted on Wednesday, April 26, 2023 11:03 AM
The Halton Regional Police Service (HRPS) has seized two handguns and made a pair of arrests after a lengthy drug investigation.
On April 24, 2023, members of the 2 District (Oakville) Criminal Investigations Bureau stopped and arrested Julian Welsh in his vehicle in Mississauga. Investigators then executed search warrants on his vehicle, a pair of residences and a storage locker associated with the accused. As a result of the search warrants, the following items were seized (see attached...