Our Media Relations Officers are the official spokespersons for the Halton Regional Police Service and act as the primary liaisons between the police service and the media.
Communications for emergency and major incidents
Whenever feasible, the Halton Regional Police Service will provide information to the public on emergencies and major incidents. Such information is released through direct notification to media agencies and postings to our website and Twitter account. If necessary, the information will include alert or warning messages and instructions.
The immediate release of information will be dependent on public, victim and officer safety concerns as well as investigative integrity.
Are you a member of a media outlet and have an inquiry?
For media inquiries, please call 905-825-4899 or email CorpComm@haltonpolice.ca.
Hours of availability are Monday to Friday 8 am to 4 pm.
Posted on Monday, March 28, 2022 03:23 PM
On March 18, 2022, at 8:15 pm, the Halton Regional Police Service (HRPS) responded to a condo building in the area of Fairview Street and Brant Street in Burlington. Three suspects demanded cash and attempted to abduct a male victim at gunpoint outside his apartment. The victim was forced to the lobby area and was assaulted, however he was able to escape to a security area and police were notified. The three suspects fled the area in a vehicle. This was believed to be a targeted...
Posted on Sunday, March 27, 2022 09:20 PM
UPDATE: Joseph Freeman has been located safely. We thank the public and the media for their assistance in this investigation.
Original Release:
The Halton Regional Police Service is asking for the public's assistance in locating a Missing Person from Oakville.
Investigators are trying to locate Joseph Freeman aged 78 years.
Joseph was last seen at approximately 7:30pm on Sunday March 27th 2021 in the area of Burloak Drive and Lakeshore Road in the Town of Oakville. Family and Police...

Posted on Friday, March 25, 2022 02:35 PM
The Halton Regional Police Service (HRPS) is investigating two robberies that took place on March 24, 2022, in Oakville.
The first occurred at approximately 5:30 pm at the Freedom Mobile retail location on Oak Walk Drive. Three suspects, including one armed with a firearm (handgun), entered the store and demanded cell phones and cash. One suspect also struck an employee with the gun.
The suspects are described as follows:
Suspect one: Male, black skin, approximately 5'11-6' with a thin build
Suspect...

Posted on Thursday, March 24, 2022 03:34 PM
Update:
The Halton Regional Police Service (HRPS) Collision Reconstruction Unit is investigating a hit and run collision that occurred on February 28, 2022 on Towne Boulevard south of Dundas Street in Oakville.
Police are seeking assistance in speaking with the owner/driver of the following vehicle (see attached photo) or any witnesses who may be able to assist in identification. The vehicle is described as:
4 door sedan with black rims (possibly snow rims)
Loud exhaust
This vehicle was observed...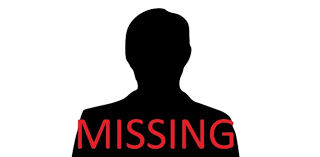 Posted on Wednesday, March 23, 2022 12:03 AM
UPDATE:
Mohammad DAUREEWOO was located safely. Halton Police would like to thank the media and public partners for their assistance.
ORIGINAL RELEASE
The Halton Regional Police Service (HRPS) is seeking the public's assistance in locating a missing youth in Oakville.
Mohammad DAUREEAWOO (16) was last seen at approximately 5:30pm this afternoon in the area of Kestell Blvd and Eight Line in Oakville.
He is described as 5' 5" tall with an average build, dark brown hair in a pony tail. Mohammad...