Our Media Relations Officers are the official spokespersons for the Halton Regional Police Service and act as the primary liaisons between the police service and the media.
Communications for emergency and major incidents
Whenever feasible, the Halton Regional Police Service will provide information to the public on emergencies and major incidents. Such information is released through direct notification to media agencies and postings to our website and Twitter account. If necessary, the information will include alert or warning messages and instructions.
The immediate release of information will be dependent on public, victim and officer safety concerns as well as investigative integrity.
Are you a member of a media outlet and have an inquiry?
For media inquiries, please call 905-825-4899 or email CorpComm@haltonpolice.ca.
Hours of availability are Monday to Friday 8 am to 4 pm.
For after hours requests, please contact the on-duty Staff Sergeant for each district.
Oakville: 905-825-4777 ext. 2210
Burlington: 905-825-4777 ext. 2310
Milton and Halton Hills: 905-825-4777 ext. 2410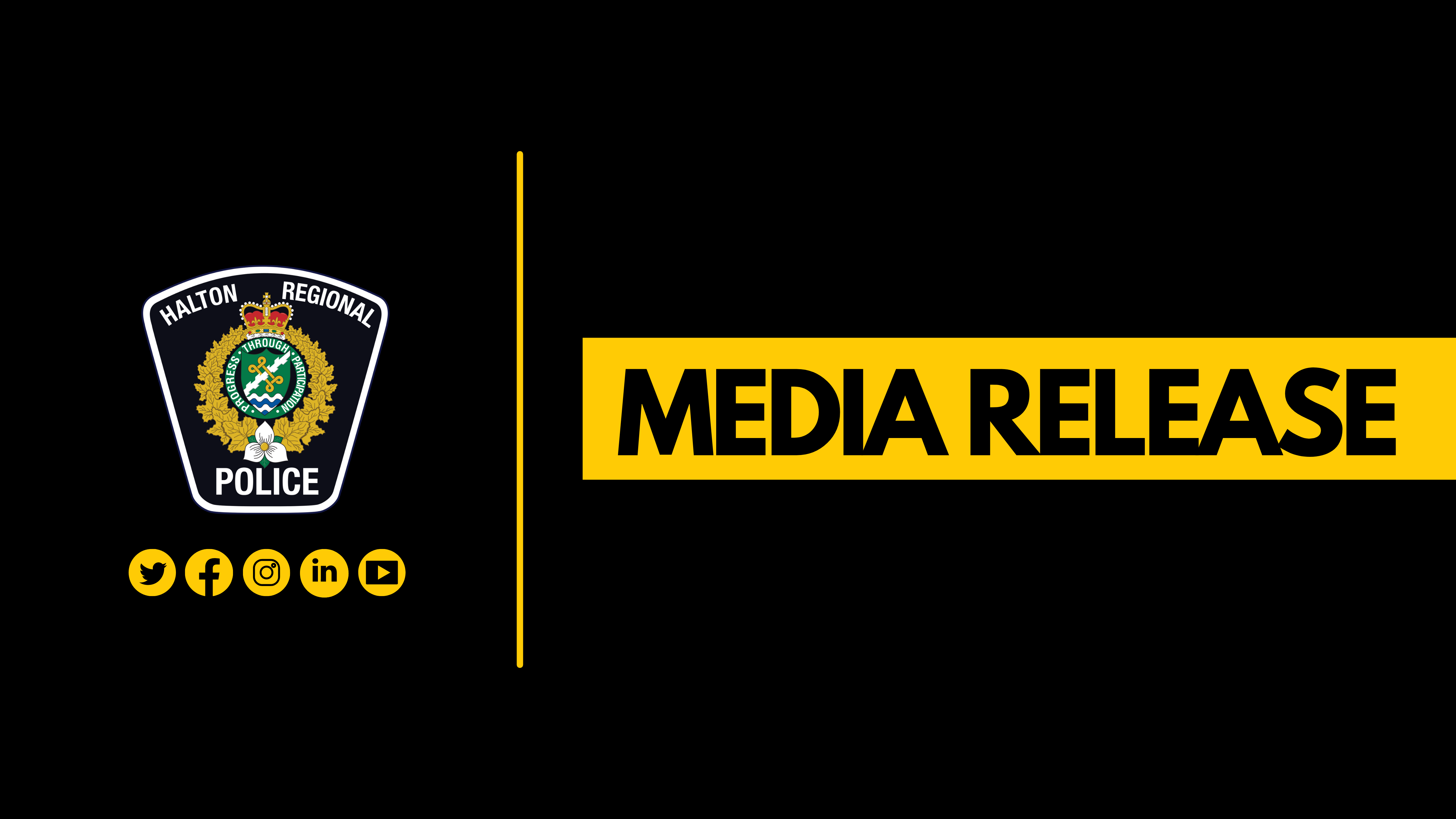 Posted on Monday, March 20, 2023 11:10 AM
Join the Conversation - Help Put an End to Hate in Our Region
Oakville, ON - The Halton Regional Police Service (HRPS) is proud to announce the launch of the second annual anti-hate campaign #NoHateInHalton. This year's collaborative campaign, which officially kicked-off at a morning ceremony at Headquarters, will run March 20th to 24th.
In a continued effort to stop hate and promote respect, equity and inclusivity in our community, HRPS has partnered with the Halton District School Board, Halton...

Posted on Sunday, March 12, 2023 03:35 AM
On March 11, 2023, at approximately 11:20 p.m. Halton Regional Police Service officers responded to a fully involved residential fire on Eighth Line in the Town of Halton Hills. Halton Hills Fire Department attended to extinguish the flames. The occupants of a basement apartment evacuated the residence prior to the arrival of emergency services. A male resident was transported to hospital where he is being treated for serious burns. His condition is considered non-life threatening. The total...

Posted on Saturday, March 11, 2023 11:35 AM
The Halton Regional Police Service (HRPS) has recovered 12 stolen vehicles from a "chop shop" in Milton. On March 10, 2023, investigators with the HRPS Regional Auto Theft Task Force executed a search warrant at a property in the area of Trafalgar Road and Lower Base Line in Milton.
Officers located 12 stolen vehicles, and numerous stolen licence plates (approximately 20 associated to stolen vehicles). Police also found additional vehicles in various stages of being "stripped" on the property....

Posted on Thursday, March 09, 2023 07:22 PM
On March 9, 2023 at approximately 11:00 am Halton Police responded to a motor vehicle collision at Upper Middle Rd west of Eighth Line in the Town of Oakville.
A Grey 4 door motor vehicle had been travelling eastbound on Upper Middle Rd when it struck a cyclist that was travelling in the same direction. The driver of the motor vehicle remained at the scene and cooperated with investigators. The cyclist was transported to a local hospital with life threatening injuries, a short time later the...
Posted on Friday, March 03, 2023 09:25 AM
The Halton Regional Police Service (HRPS) Auto Theft Task Force has completed an investigation with multiple arrests, including one suspect who was wanted for murder.
While investigating the theft of a pickup truck in Georgetown, officers learned the suspects were staying at an Airbnb in Milton and using a rented Hyundai Elantra to steal vehicles in the area. In the early hours of March 2, 2023, HRPS officers located and arrested 3 suspects at a gas station in Mississauga.
At the time of the...