Our Media Relations Officers are the official spokespersons for the Halton Regional Police Service and act as the primary liaisons between the police service and the media.
Communications for emergency and major incidents
Whenever feasible, the Halton Regional Police Service will provide information to the public on emergencies and major incidents. Such information is released through direct notification to media agencies and postings to our website and Twitter account. If necessary, the information will include alert or warning messages and instructions.
The immediate release of information will be dependent on public, victim and officer safety concerns as well as investigative integrity.
Are you a member of a media outlet and have an inquiry?
For media inquiries, please call 905-825-4899 or email CorpComm@haltonpolice.ca.
Hours of availability are Monday to Friday 8 am to 4 pm.
For after hours requests, please contact the on-duty Staff Sergeant for each district.
Oakville: 905-825-4777 ext. 2210
Burlington: 905-825-4777 ext. 2310
Milton and Halton Hills: 905-825-4777 ext. 2410

Posted on Friday, February 25, 2022 09:35 AM
The Halton Regional Police Service (HRPS) is asking residents to be mindful of how they store their electronic devices as emergency features on both iOS and Android devices are contributing to a concerning trend where high volumes of 'false' 9-1-1 calls are being made.
This morning, within minutes of an Amber Alert being issued by the Waterloo Regional Police Service, our Communications Bureau received two dozen accidental 9-1-1 calls as a result of people trying to turn off the alert and inadvertently...

Posted on Thursday, February 24, 2022 02:03 PM
The Halton Regional Police Service (HRPS) is pleased to announce it has been awarded $200,000 in funding through the Ministry of the Solicitor General's new Victim Support Grant. The grant, to be issued over a two-year period, will facilitate an expansion of supports offered to victims and survivors of intimate partner violence in Halton region through a multi-pronged strategy.
Collectively, these complementary, victim-centric strategies focus on enhanced partnerships between police and non-police...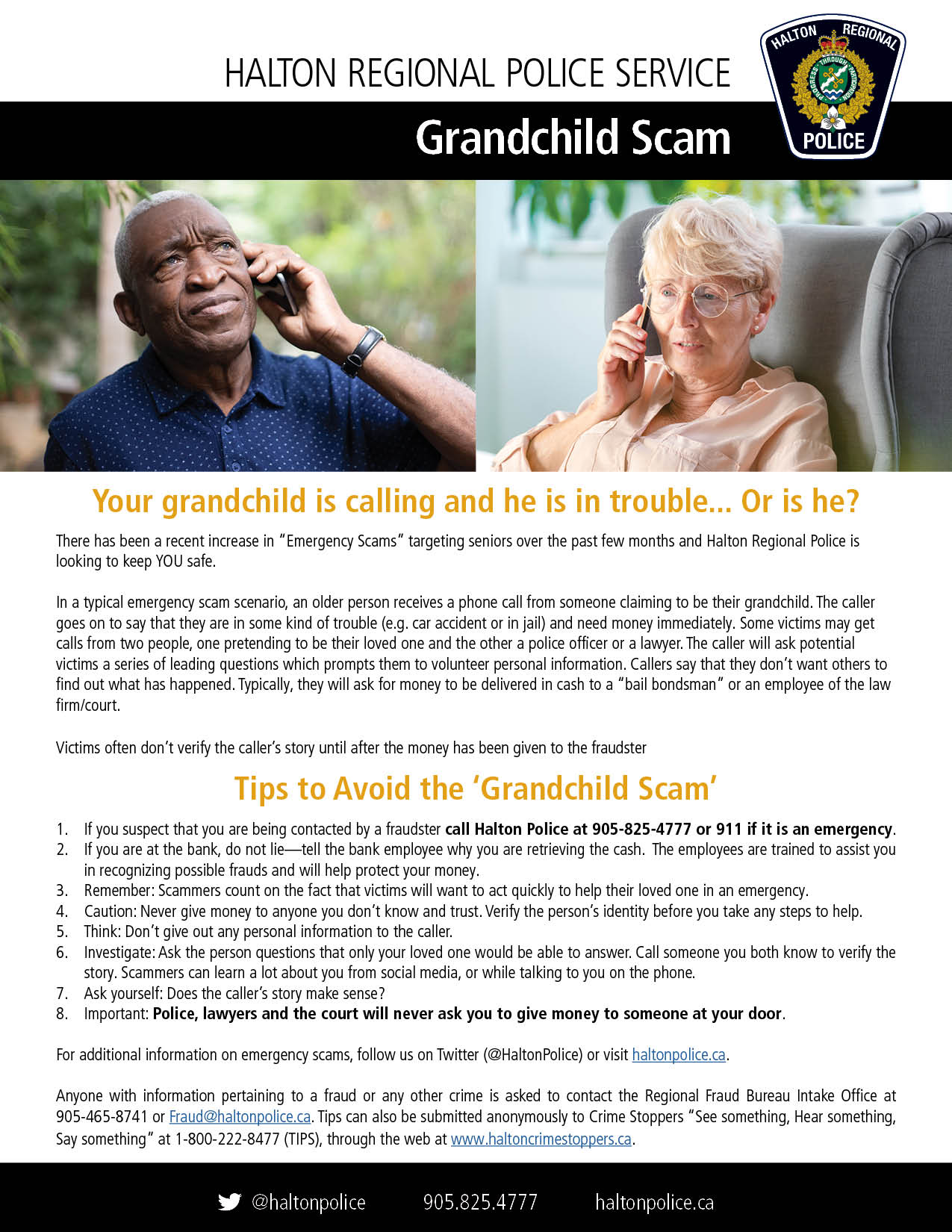 Posted on Friday, January 28, 2022 08:15 AM
Your grandson is calling and he is in trouble. Or is he? -

There has been a recent increase in "Emergency Scams" targeting seniors over the past few months and the Halton Regional Police Service is looking to keep YOU safe.

In a typical emergency scam scenario, an older person receives a phone call from someone claiming to be their grandchild. The caller goes on to say that they are in some kind of trouble (e.g. car accident or in jail) and need money immediately. Some victims may get calls...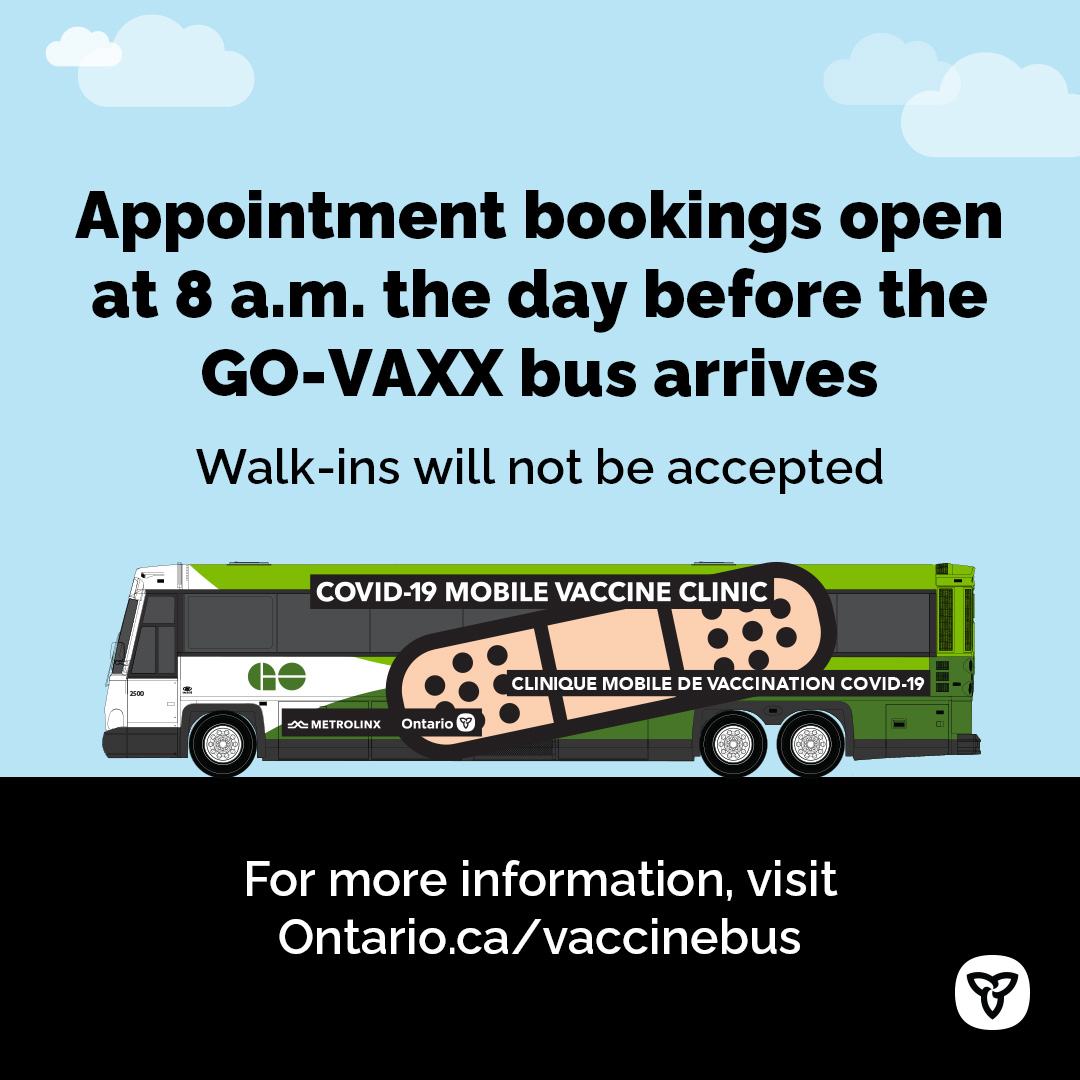 Posted on Friday, January 28, 2022 08:15 AM
The GO-VAXX Mobile Bus Clinic will be coming to Halton Regional Police Service (HRPS) Headquarters on Thursday, February 3.
The mobile bus clinic will administer COVID-19 vaccine for first, second, and booster doses, as well as the paediatric vaccine for children aged five to 11. There will be capacity to administer approximately 320 vaccines.
Update: Walk-ins will now be accepted!
GO-VAXX Mobile Bus Clinic details:
Date: Thursday, February 3, 2022
Time: ...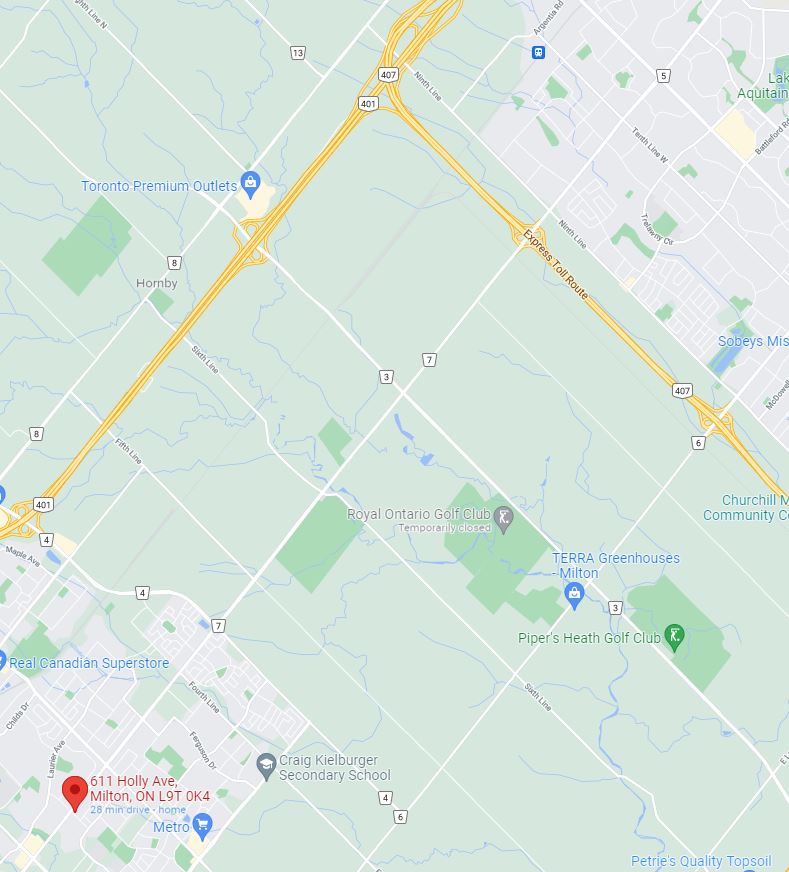 Posted on Wednesday, January 26, 2022 12:45 PM
The Halton Regional Police Service (HRPS) – 1 District Criminal Investigations Bureau is investigating an armed robbery that occurred at a Milton pharmacy on January 24, 2022.
Shortly before 5:15 pm, HRPS officers responded to a robbery-in-progress call at Holly Pharmacy located at 611 Holly Avenue in Milton. Two suspects (described as youths) had entered the pharmacy with knives and stole narcotics from a safe. There were employees working at the time however no physical injuries were...