Our Media Relations Officers are the official spokespersons for the Halton Regional Police Service and act as the primary liaisons between the police service and the media.
Communications for emergency and major incidents
Whenever feasible, the Halton Regional Police Service will provide information to the public on emergencies and major incidents. Such information is released through direct notification to media agencies and postings to our website and Twitter account. If necessary, the information will include alert or warning messages and instructions.
The immediate release of information will be dependent on public, victim and officer safety concerns as well as investigative integrity.
Are you a member of a media outlet and have an inquiry?
For media inquiries, please call 905-825-4899 or email CorpComm@haltonpolice.ca.
Hours of availability are Monday to Friday 8 am to 4 pm.
For after hours requests, please contact the on-duty Staff Sergeant for each district.
Oakville: 905-825-4777 ext. 2210
Burlington: 905-825-4777 ext. 2310
Milton and Halton Hills: 905-825-4777 ext. 2410
Posted on Tuesday, December 21, 2021 09:45 AM
On Monday, December 20, 2021 at 11:50 pm, the Halton Regional Police Service (HRPS) responded to a shooting at a residence in the area of Ernest Appelbe Boulevard and Dundas Street East in Oakville. A male victim was transported to hospital with non-life threatening injuries. The suspect fled the scene prior to police arrival.
Police have not made an arrest however investigators believe this to be a targeted shooting and that the individuals involved in this incident are known to each other. ...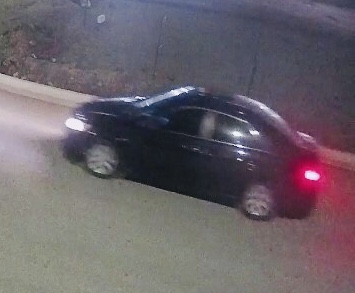 Posted on Thursday, December 02, 2021 09:30 AM
The Halton Regional Police Service (HRPS) is offering a $50,000 reward for information leading to the arrest and prosecution of the person or persons responsible for the homicide of Ryan Lorde.
Shortly after 11:00 pm on Tuesday, October 29, 2019, 36-year-old Ryan Lorde was shot and killed outside of his home in the area of Monarch Drive and Niagara Trail in Georgetown.
Despite an exhaustive investigation and previous appeals for information, no suspect(s) have been identified.
Investigators believe...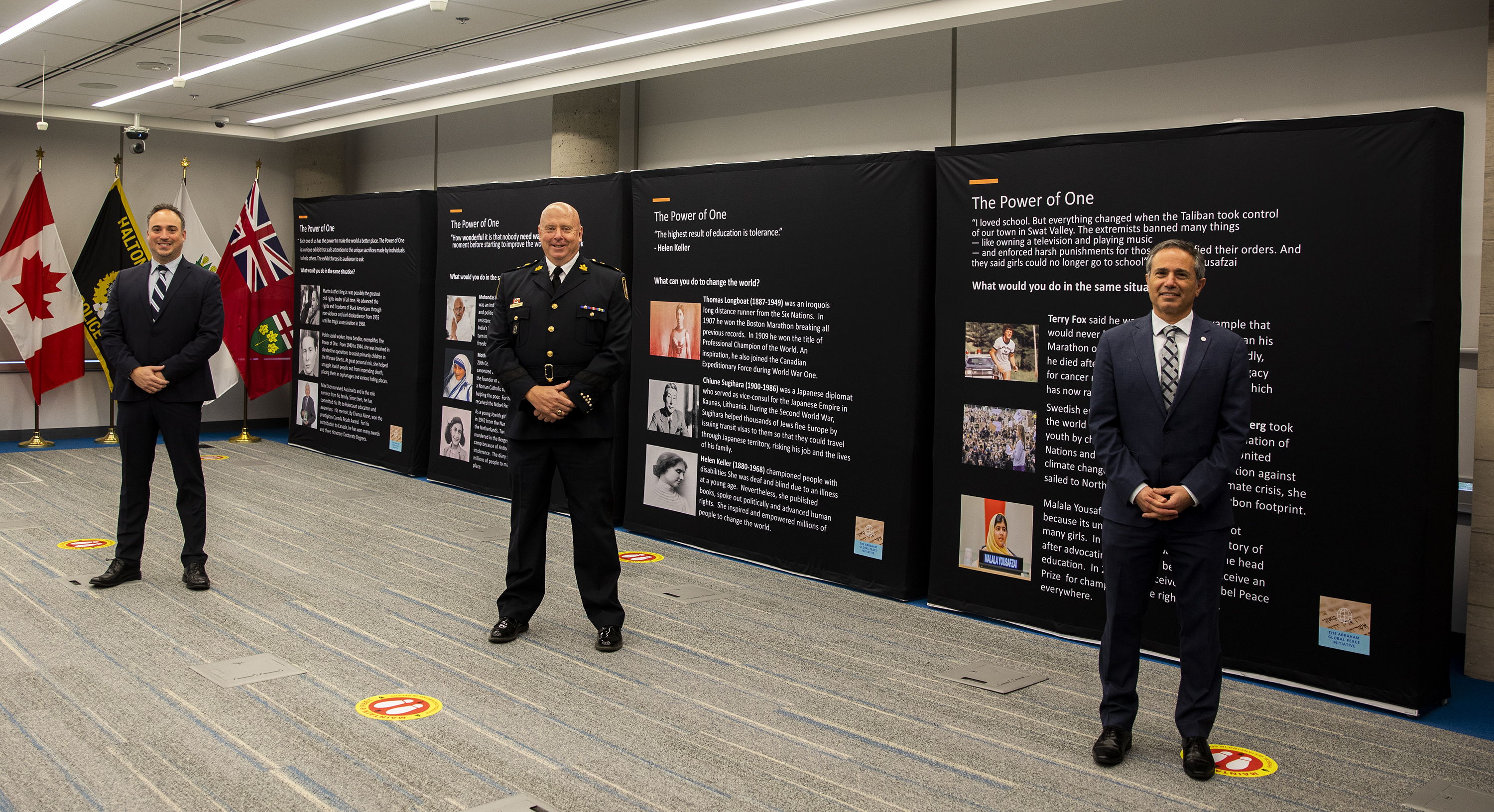 Posted on Wednesday, November 17, 2021 02:45 PM
The Halton Regional Police Service (HRPS) is proud to host The Power of One – a new exhibit from the Abraham Global Peace Initiative. This new exhibit will be on display in the lobby of the HRPS Headquarters until November 24, 2021.
The HRPS is committed to eliminating hate, racism and discrimination of any kind, and to promoting respect, equity and inclusivity, in Halton and beyond. Hosting this exhibit is one of many initiatives that supports the Service's ongoing commitment to raise anti-hate...
Posted on Tuesday, November 16, 2021 08:00 AM
The first responder governed PSBN Innovation Alliance (PIA) – providing Canadian public safety wireless broadband services governance, international coordination, and strategy for emergency communications – is pleased to announce COMsolve Inc. has joined our rapidly growing and dynamic association as a valued advisory member.
COMsolve Inc. is a Canadian leading-edge Information and Communications Technology (ICT) solution provider, and the Canadian Numbering Administrator.
"The PIA is a crucial...
Posted on Wednesday, November 03, 2021 10:30 AM
The Halton Regional Police Service is proud to announce a new annual collaborative anti-hate campaign called #NoHateInHalton. The inaugural campaign will run November 8 to 12, 2021.
In an effort to stop hate and promote respect, equity and inclusivity in our community, the Halton Regional Police Service has partnered with the Halton District School Board, the Halton Catholic District School Board, Conseil Scolaire Catholique MonAvenir, Conseil Scolaire Viamonde, Crime Stoppers of Halton, and other...