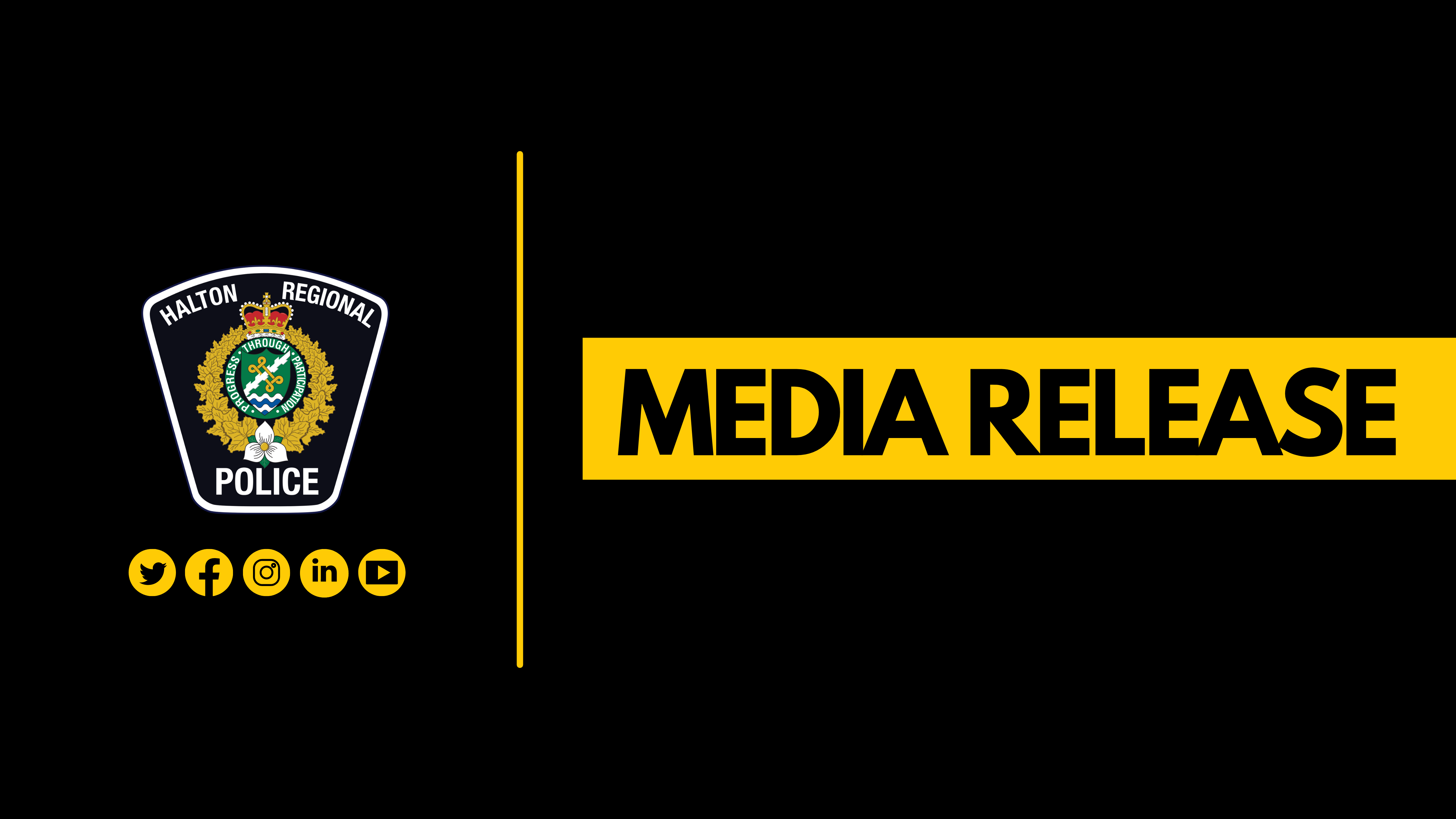 Posted on Monday, March 20, 2023 11:10 AM
Join the Conversation - Help Put an End to Hate in Our Region
Oakville, ON - The Halton Regional Police Service (HRPS) is proud to announce the launch of the second annual anti-hate campaign #NoHateInHalton. This year's collaborative campaign, which officially kicked-off at a morning ceremony at Headquarters, will run March 20th to 24th.
In a continued effort to stop hate and promote respect, equity and inclusivity in our community, HRPS has partnered with the Halton District School Board, Halton...

Posted on Sunday, March 12, 2023 03:35 AM
On March 11, 2023, at approximately 11:20 p.m. Halton Regional Police Service officers responded to a fully involved residential fire on Eighth Line in the Town of Halton Hills. Halton Hills Fire Department attended to extinguish the flames. The occupants of a basement apartment evacuated the residence prior to the arrival of emergency services. A male resident was transported to hospital where he is being treated for serious burns. His condition is considered non-life threatening. The total...

Posted on Monday, February 27, 2023 04:06 PM
The Halton Regional Police Service (HRPS) is seeking the public's assistance is locating a missing Burlington man.
Frank Molzahn (64) of Burlington was last seen on December 27, 2022, in the area of North Shore Boulevard East and Edgewater Crescent in Burlington.
Frank is described as:
Male
White
Grey hair
Wears glasses
5'8" tall
Thin build
A photo of Frank is attached.
Frank is known to frequent the No Frills on Brant Street and known to go for walks in the area of Spencer Smith Park and greenspaces in...

Posted on Friday, January 27, 2023 09:31 AM
On Wednesday, December 14, 2022 an unknown suspect attended Fortinos located at 173 Lakeshore Road in Oakville. The suspect stole $17.97 of grocery items. She is a repeat offender at Fortinos and remains unidentified.
If you have any information on this case, please contact the HRPS or Crime Stoppers.

Posted on Friday, January 27, 2023 09:11 AM
Theft Under $5000 offence. On September 19th, 2022 three unknown suspects attended the Roots store located at 240 Leighland Avenue in Oakville. The female suspect distracted the sales associate while the two male suspects each stole a coat for a total loss of $256. Suspect one: A 6 foot tall Hispanic male approximately 40 years of age and 200 lbs. Wearing a white and tan sweater, white shorts and black running shoes and a black medical mask. Suspect two: A 6 foot tall Hispanic male approximately 25...